Have you been to Costa Daurada yet? If not, this is your chance to see and learn all you need to know about this new and exciting golf destination. Sign up now to join this action-packed famtrip to Costa Daurada! And remember - we are only one hour south of Barcelona!

Dates for Famtrip: October 16-19, 2015 (Friday-Monday)

The famtrip is open for all Golf Tour Operators. A limited number of places are available and the places will be allocated at the discretion of the Costa Daurada Golf Association.

During the famtrip you will play at least 2 of our best courses and visit 3-4 more courses. You will also inspect the majority of our associated hotels and try our local wines and gastronomy!

This great famtrip is offered to you free of charge but you will have to arrange your own flight to and from Barcelona (or Reus).

If you wish to participate please send an e-mail before September 15th to: tomas@costadauradagolf.com

Welcome!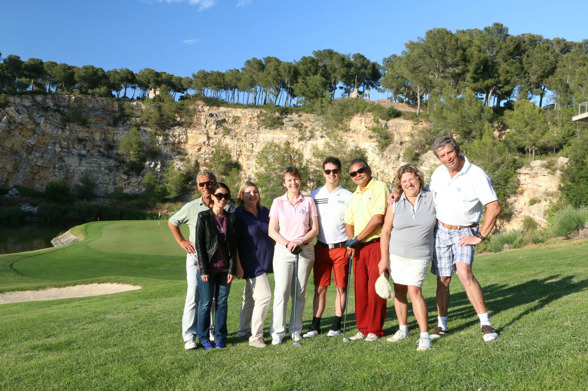 Due to reasons out of our control, we can at this moment NOT offer the "Golf Shuttle" service to our customers. The "Golf Shuttle" service can still be seen on the "Net Package Rates 2015-2016" but please note that it is not possible to make use of this service.

We are working to find a solution to this problem and we apologize for any inconvenience caused.
We are your "one-stop-shop" for anything you might need in golf here on the Costa Daurada. We offer a free Booking Service to make it easy for our touroperating partners. If you haven't tried this destination yet - why don't you give it a try? You won't regret it!